Innovation is the first driving force for development. In recent years, the transformation and upgrading of the industry has been continuously promoted, and all walks of life are making innovations. The home furnishing industry is no exception. With the continuous fierce competition in the market, under the influence of full integration and continuous iterative upgrading of the home furnishing industry, "innovation and change" has become the only way for enterprises and even the industry to move forward.

As the first industry event held every March in Beijing, capital of China,"China International Integrated Customized Home Exhibition and China International Door Industry Exhibition" (referred to as: Beijing Customized Home Door Industry Exhibition) will follow the market changes in real time. Constantly innovating and changing, "changing" is the direction of the exhibition industry, the improvement and expansion of the exhibition function, and the overall external image upgrade display.
On March 9-12, 2020, the 7th China International Integrated Custom Home Furnishing Exhibition and the 19th China International Door Industry Exhibition Will lead the trend of high-end customization in China's decoration industry, staging a vibrant 2020 "opening show."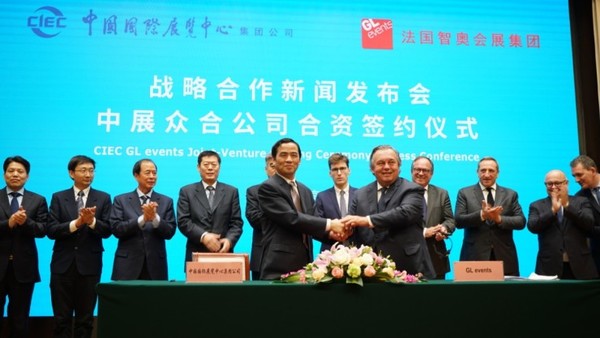 Mutual enabling strength promotion
In February this year, China International Exhibition Center Group (CIEC) and GL events formally held the joint venture signing ceremony of CIEC GL events (Beijing) International Exhibition Co., Ltd. which is a historic moment of important cooperation between China and France, and also a landmark event of deepening cooperation between Chinese and foreign exhibition industries.
With the increasingly perfect market layout, the eight exhibition projects jointly owned by CIEC GL events have gained more and more recognition. As one of the eight exhibition projects sponsored by the joint venture company, the CIDE show will be deeply integrated with the city's unique comprehensive exhibition operator, GL events. Its strength will be enhanced and its internationality will be continuously strengthened to create a high-quality international brand event.
Feature upgrade debut platform
As a high-quality exhibition platform focusing on customized home door industry and business cooperation, Beijing Customized Home Door Industry Exhibition has more than 1200 high-quality exhibitors and more than 150,000 visitors. It has always helped enterprises to attract precise investment, exhibit high-quality products, cooperate and exchange, and created a feast of multi-industry chain for the whole industry.
In order to upgrade the functions of Beijing Custom Home Door Industry Exhibition 2020, based on the previous channel construction and commodity trading, the exhibition will absorb the elements of "design leading and trend releasing". After integration, the exhibition will fully display "new products, new designs, new technologies, new materials and new functions", and create "brand promotion, channel construction, commodity trade, etc." Design Exchange and Trend Release,the CIDE show "the 1st show of the year", leading the high-end custom trend of China decoration industry.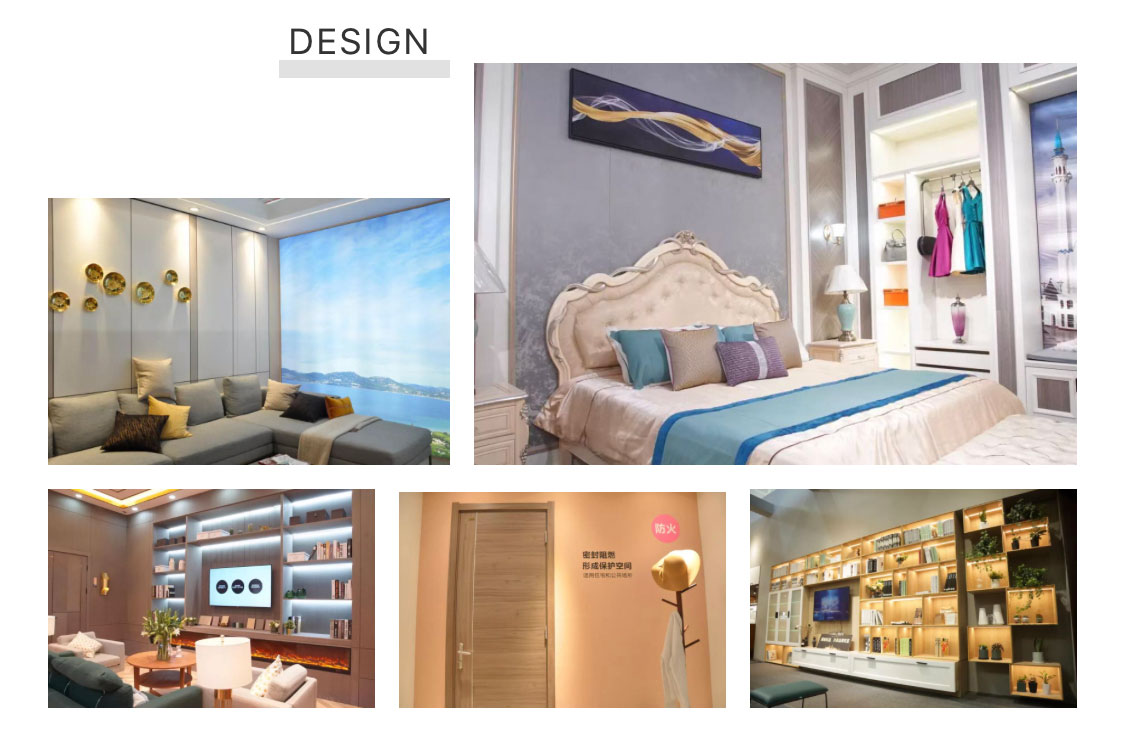 Multidimensional fusion design leading
Product design is the primary productivity.The CIDE show not only helps enterprises to accurately attract investment, but also is the promoter of enterprise innovation development and original design. CIDE 2020 will actively introduce design elements to create a flagship exhibition area that will carry the exhibition "Industry Brand Demonstration", "Home Design Leading" and "Leading Trends Release" function – W1 International Brands & Domestic Well-recognized Brands, and launch the first year of the year. One of the show series activities, "First Meet the Best" brand recommendation activities, excellent designer exhibition area, and a series of more related design activities will also be staged.
Promote "home + design + trend", from single display products to multi-dimensional design integration of single product, series, deepening, color, soft decoration, etc. CIDE 2020 will gather high-quality resources at home and abroad, let the audience appreciate the fashion brand big show At the same time, we will witness the trend of cutting-edge home design together with designers to discuss future design trends.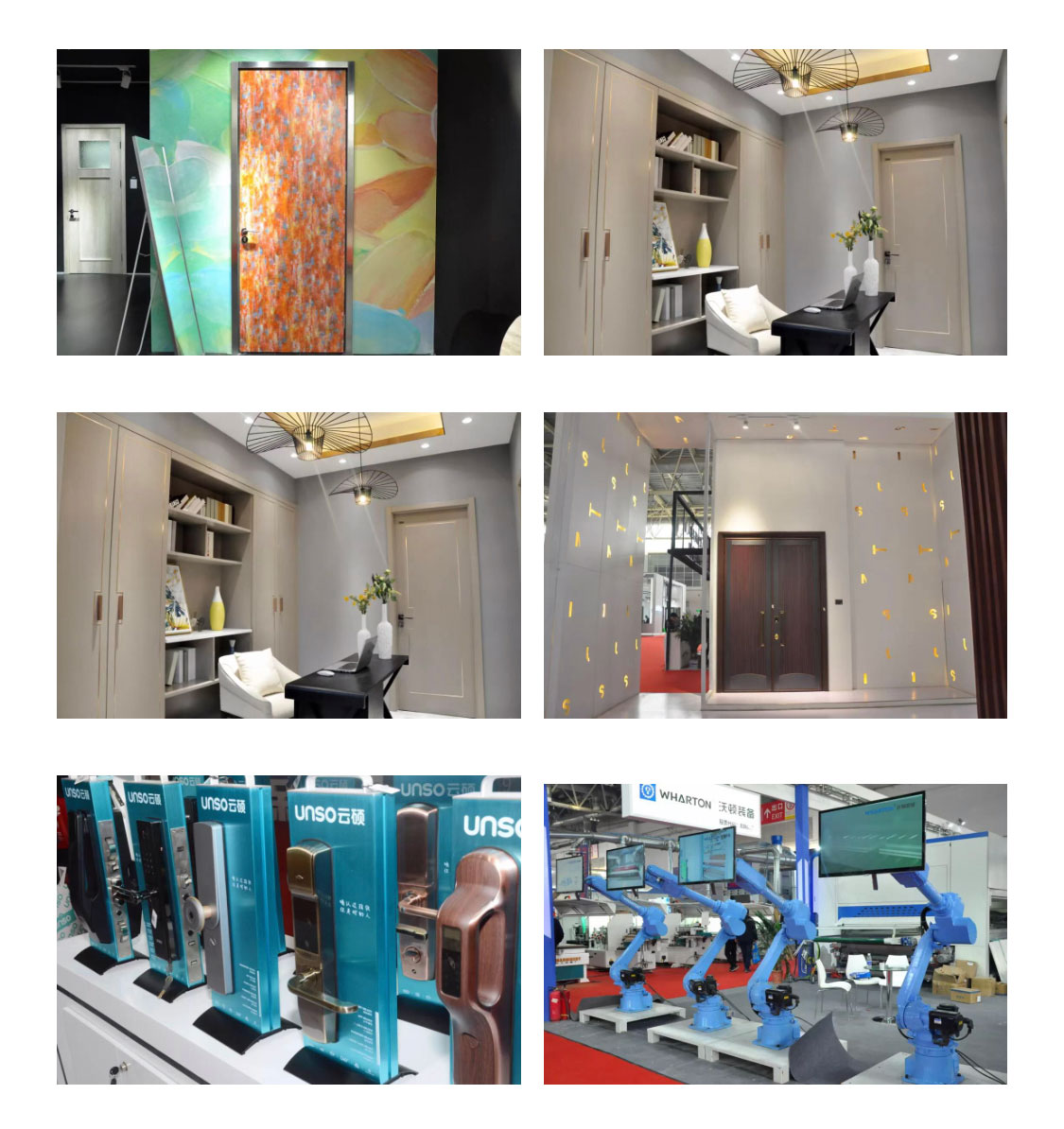 Multivariate Presentation of the Whole Industry Chain
In 2020,the CIDE show has a refined layout and distinctive features. It has established a diversified display covering the entire industrial chain of the customized home door industry, and gradually strengthened the high-end display of new products, new designs, new equipment, new technologies and new materials. And trade docking platform to promote the continuous upgrading of all links in the industry chain.
Next year you will see:
International Brands & Domestic Well-recognized Brands (Hall W1)
Main display:International brands for home furnishings, doors & windows; Domestic well-recognized brands for whole-house decorations, customized furnishing products, wooden doors etc.
Customized and Wooden Doors (Hall E1,E2,E3 and E6)
Main display:Whole-house decorations, Customized furnishing products (Wardrobes, Cabinets, Wall paneling, Stairs, Study room, Tatami, Cloakroom ), Wooden doors, etc.
High-end Entrance Doors/Non-wooden Doors,Door & Windows of New Type (Hall W2 and E7)
Main display:High-end entrance doors, Courtyard doors, Indoor non-wooden doors, Doors and windows of new type, Intelligent housing systems, Sun rooms, Fences, etc.
Hardware / Coatings / New Materials / New Technology (Hall W3)
Main display:Environment friendly coatings, Hardware, Lock, Accessories, Automatic control technology, etc.
Intelligent Manufacturing Equipment (Hall W4, and E4)
Main display:Deep processing equipment, Home furnishings manufacturing equipment, Automated production lines, etc.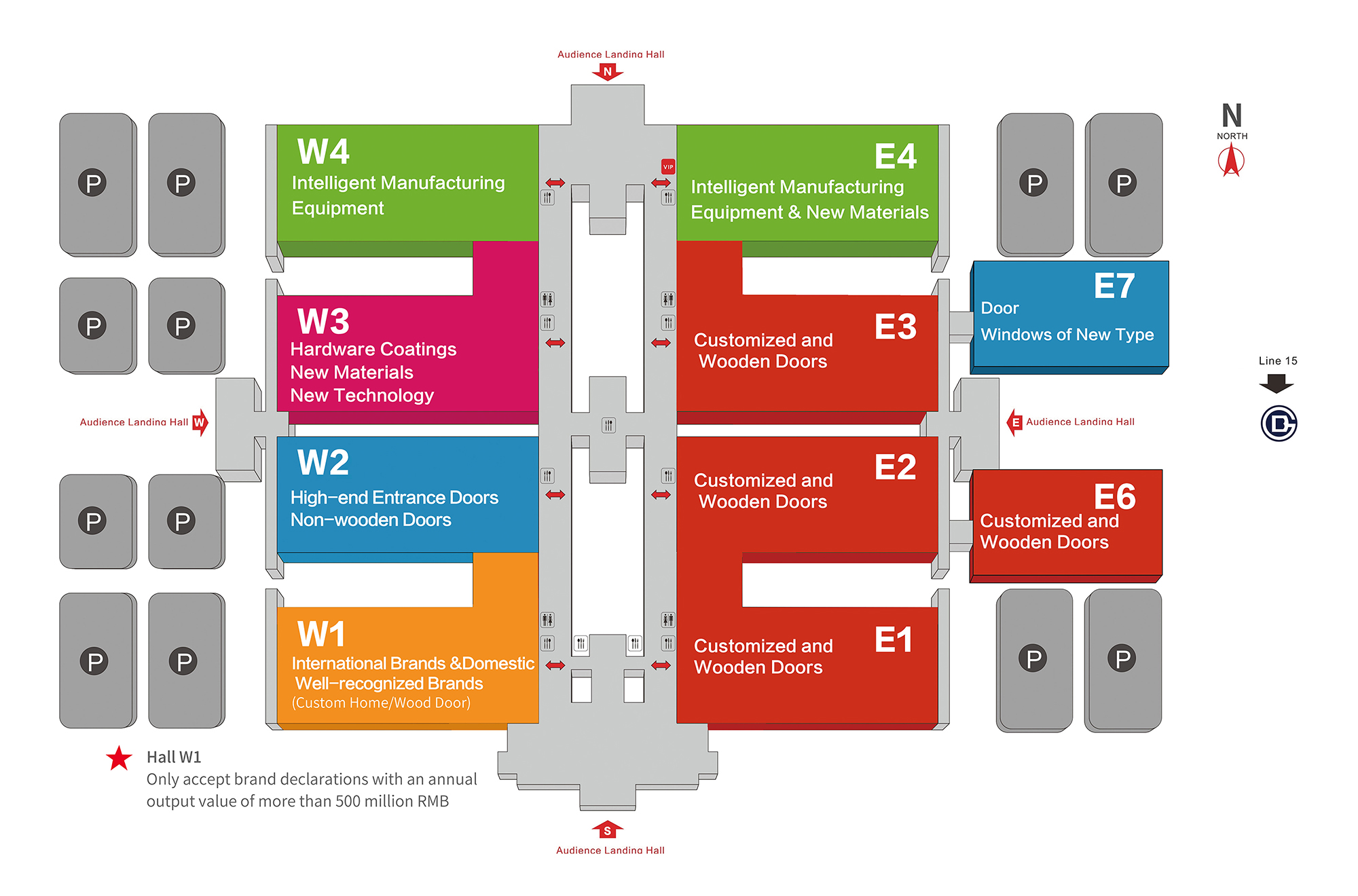 On March 9-12, 2020, CIDE 2020 will adhere to the international vision and combine the international model with the domestic market. It will bring together more than 1,000 domestic and foreign brands of custom home door industry, from single product customization to whole house. Customization, from the Nordic style to the new Chinese style, redefining a new quality lifestyle, let us look forward to it!